To British Prime Minister Rishi Sunak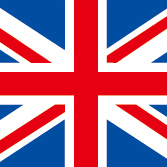 2023-01-09: Dear Sir,
In the Ukraine war, Russia and the United States are having trouble replenishing their ammunition and weapons. In preparation for a long-term war, Russia should implement a "scorched earth strategy" by "dropping or spraying" "gasoline and heavy oil" from "over Ukraine." It's also "fun" to sow "manure excreta". Happy new year.
According to US reports, "100,000 rounds of 155mm shells" will be purchased from South Korea and supplied to Ukraine. With this, the United States can preserve the rapidly depleting "US artillery ammunition" in the United States. This will continue on a monthly basis.
"Members of Congress" should know that US arms and ammunition are being "provided" to Ukraine, jeopardizing the security of the "homeland."
The United States analyzes that Russia is taking steps to procure millions of rockets and artillery shells from North Korea. It is an unusual development in which weapons from North and South Korea are used in the war in Europe.
Ukrainian military commander-in-chief Zarzhny told British media that "Russia has assembled a force of 200,000 troops and is preparing for a renewed offensive from January 2023 to spring."
I think it is too early for Russia to launch another offensive. Russia should have a "fight" in which no soldier is killed. To fight a long-term war, we need the support of the "Russian people". Russia should not have casualties.
The U.S. forces Ukrainian soldiers to wage proxy wars. Since no American soldiers were killed in action, there were no voices of opposition to the war from within the United States. Russia should not let Russian soldiers die in battle.
North and South Korea are waging a "Korean War" in Ukraine. They are fighting over the superiority of each other's ammunition and weapons. North Korean missiles are also secretly waiting for their turn.
Russia has powerful "weapons". They are "heavy oil and gasoline" and "natural gas". It is to "drop and spray" "heavy oil and gasoline" from the sky with bombers, transport planes, missiles, airships, etc. to scorch Ukraine.
Highly volatile gasoline and sticky heavy oil will annoy the Ukrainian military. Just spewing "natural gas" with a flamethrower is also effective.
Russian soldiers are "fighting for justice". Russia was deceived in the "Minsk Agreement". "Ukraine" with "cowardly meanness" should be given "divine punishment".
Zelensky is an operation to get Russia to use nuclear weapons. Russia should never use nuclear weapons in Ukraine. Nuclear missiles should be aimed at the capital of "the country that provided arms to Ukraine."
Supply lines from Poland should destroy roads with "underground piercing bombs". "Underground piercing bombs" should be dropped by bombers. Absolutely no Russian soldiers should engage in ground combat.
Only Ukrainian soldiers die in the "Ukrainian War". It should be a war in which neither Russian nor American soldiers are killed in action. Eventually, Ukrainian citizens will notice.
North Korea said, ``The missiles to be launched into the Sea of Japan should be launched in Ukraine with live ammunition. North Korea has already been subject to economic sanctions. It's a great chance to appeal to.
Russia should save its high-performance "missiles and bombs" and prepare for the next stage. But immediately, the bombers should drop "underground piercing bombs" to completely destroy the "supply lines". Without the supply of bombs and weapons, Ukraine would have no choice but to surrender.
It's a "comic" when "oil, gasoline" and "excreta" rain down "overhead" Ukrainian soldiers. "Heavy oil, gasoline, manure = excreta" is not "weapons and ammunition". Scorched earth should be a "comic" war. Russian soldiers will be delighted.
US "MAGA lawmakers" oppose "war spending" on Ukraine. Britain is in a "plight" where many women cannot afford even "sanitary products". "MAGA members" are moving toward "reconciliation". Russia should "smile" and hold out until then.
I'll say it again at the end. It would also be nice to mix natural gas with a "bad smell" component and spray it. This war was started by "comedians". Putin should make it a hilarious war that Russian soldiers can laugh at.
Part 1. Russia's internal conflict over Ukraine's 'again offensive'
https://mainichi.jp/articles/20221221/k00/00m/030/008000c
South Korea sells ammunition to US in secret deal to help Ukraine
https://www.nikkei.com/article/DGXZQOCB114JO0R11C22A1000000/
I will write tomorrow too.
The following was revised on January 1, 2023.

Part 2. Only two countries, South Korea and the United States, have been able to conclude an extradition treaty with Japan. The reason is that the Japanese government arbitrarily punishes people.
Please see below for "false accusation" of "crime of support for violation of immigration law" in 2010.
Everyone, please have a heart of justice! please help us
In the January 2017 revision of the Immigration Control Law, the "Japanese parliament" said, "I am innocent." "Reason for revision" will be "revised" from "cannot be punished" to "can be punished".
https://www.moj.go.jp/isa/laws/h28_kaisei.html
It is "false accusation". However, the Japanese government has yet to apologize.
See the facts below. The facts stated state the fact of innocence. (Japanese)
http://www.miraico.jp/ICC-crime/2Related%20Documents/%EF%BC%91Indictment.pdf
https://blog.goo.ne.jp/nipponnoasa/e/d28c05d97af7a48394921a2dc1ae8f98
(English)
http://www.miraico.jp/ICC-crime/2Related%20Documents/%EF%BC%91Indictment.pdf
https://blog.goo.ne.jp/nipponnoasa/e/ac718e4f2aab09297bdab896a94bd194


Part 3. Construction of special zones.
The "special zone" "accepts" refugees and immigrants as "temporary immigrant" workers, limiting their residence to the "special zone". Developed countries can use them as low-wage workers for economic growth, and refugees and immigrants can get jobs and live a hopeful human life.
No2: https://world-special-zone.seesaa.net/
No1: https://naganoopinion.blog.jp/

Part 4. Ukraine war.
Zelensky took office on an "election promise" to scrap the Minsk Accords and regain territory through war. But when news of his tax evasion and tax havens came to light, he started a war.
No2: https://ukrainawar.seesaa.net/
No1: https://ukrainian-war.blog.jp/

Part 5. "U.S., Russia, and China" Tripartite Military Alliance/War Show
To create a world without war, we need a "Tripartite Military Alliance"!
No2: https://urc-military.seesaa.net/
No1: https://sangokugunzidoumei.blog.jp//

Part 6. Japan's notorious judicial system and human rights violations
Japan's judicial system: Immigration law violation case False accusation: Nissan Ghosn case False accusation: Abuse at immigration facility: International student/intern student case: Non-interference in domestic affairs: Foreign opinions
No2: https://nipponsihou.seesaa.net/
No1: https://humanrightsopinion.blog.jp/

Part 7. Corona sensor development 
We should develop an "inspection system" that instantly "discovers" "infected persons" like thermography.
https://covid-19-sensor.seesaa.net/

Part 8. North Korea's Abduction and Missile Issues & Taiwan's Defense
https://taiwan-defense.seesaa.net/

Part 9. Promotion of One Coin Union & Hydrogen Vehicles 
https://onecoinunion.seesaa.net/

Part 10. "Nagano" Opinion, Next Generation Nuclear Power: CO2 Free & SDGs: Russia/Ukraine Invasion Issues: Immigration/Refugee Issues: International/U.S. Politics/Taiwan Issues/Unification Church Issues
https://naganoopinion.seesaa.net/


Best regards.

Yasuhiro Nagano


It is published in the following program.
https://toworldmedia.blogspot.com/

If you have any questions, please contact us!
enzai_mirai@yahoo.co.jp