To British Prime Minister Rishi Sunak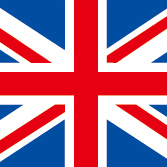 2023-02-01: Dear Sir,
"NATO" has become neo-Nazi. Why? The Russian Foreign Ministry condemned. "The West used the Minsk Accords to (strengthen Ukraine).
"The 2014 Minsk agreement was an attempt to buy time for Ukraine," Merkel said.
Zakharova's response to this remark: The West did not intend to comply with the Minsk agreements, but only pretended to comply with UN Security Council resolu-tions.
The West was actually supplying Ukraine with weapons. The West ignored the Minsk agreements and provided "arms support".
Spokesperson Zakharova: In the "cause" of inflicting a decisive blow on Russia, the West has "ignored" "all the crimes" committed by the "Kyiv regime" in Donbass and Ukraine.
The West should study historical issues. . Why did Zelensky and others genocide the Russians? Why do you hate Russia?
Putin: He said it was not Russia that started the war in Donbass, but "those" who came to power in Ukraine through a coup.
The West should study historical issues. . Why did Zelensky and others genocide the Russians? why do you hate russia
President Putin: The war was started by the "Ukrainian authorities of the time" who came to power through this coup in order to "suppress" the "will" of the people living in Donbass.
Politicians in Ukraine are severely corrupted, and the people voted for Zelensky, who played the role of "politician on the side of the people" in the TV drama, with a strange illusion. But in the end, so was Zelensky.
Zelensky ends up commending him as a hero, far from farewell to the neo-Nazis. Because he makes an amateur president.
It is true that Zelensky was illicitly amassing his assets in overseas bank accounts (a Costa Rica branch of a German bank) and tax evasion (Pandora documents).
In the two years since his presidency, he has pocketed a significant amount of mon-ey. The disappointment of the Ukrainian people was great, and the approval rating before Russia's invasion was about 20%. So he had no choice but to go to war.
The "Western media" should report and comment on the "persecution of pro-Russian factions" and "Zelensky's corruption" by far-right organizations in the same way.
Even in Mariupol, the vast majority of citizens testify that they were shot not by the Russians, but by the "Azov Battalion." This will become "obvious" once the war is over.
The "EU" is rotten under the influence of Ukraine. Pockets Full of Money: Arrested EU Parliament Vice-President Eva Kairi Takes Deposition.
In a joint statement, nine countries, including the United Kingdom, Poland, and the three Baltic states, emphasized that they would "jointly aim to provide unprece-dented assistance, including the provision of main battle tanks and heavy weapons." Their goal is Roassian genocide.
Why would the West support Ukraine, a corrupt state? The whole West seems to be neo-Nazi.
Former President of Russia: Restriction on aid to Ukraine. If the nuclear powers are defeated, there is also the possibility of triggering a "nuclear war". I think Russia should end the war in Ukraine.
Russia should "conclude" with an "EMP attack" before being defeated. Russia should carry out "EMP attacks" "over (high and high altitude) Ukraine".
"EMP Attack" doesn't kill anyone. It doesn't even destroy buildings. It simply destroys electronics with electromagnetic pulses. Weapons that use electronics malfunction or do not work.
Missiles and tanks provided by the West will not be used. So is Russia. Ukrainian sol-diers and Russian soldiers don't die because they can't fight. The soldier will have no choice but to go home.
The "EMP attack" is the weapon that will end the war. A great weapon of peace. This is "War of the Worlds". This is "nuclear warfare".
Putin should launch an "EMP attack". Ukraine will become an agricultural country without electronics. This would be good too.
In a "nuclear war" conventional weapons cannot be used. Social systems that use electronic devices require "electromagnetic wave countermeasures." But in reality it is impossible.
The United States, Russia, and China should form a trilateral military alliance. The three countries should "conclude" a security treaty with each other.
No country will go to war with the "Tripartite Military Alliance". The world should cre-ate a system that prevents war rather than increasing military spending.
Part 1. ``Unprecedented'' military assistance to Ukraine... Joint statement by nine European countries, including the provision of main battle tanks and heavy weapons
https://www.nib.jp/nnn/news91rkbauae8koiwne3r.html
West uses Minsk agreements to strengthen Ukraine: Russian foreign ministry
https://sputniknews.jp/20221208/14141802.html
Russia didn't start war in Donbass: Putin
https://sputniknews.jp/20221208/14139454.html
Pockets Full of Money: Arrested EU Parliament Vice-President Eva Kairi Takes Depo-sition
https://www.youtube.com/watch?v=OofclyTPEzY
If nuclear-weapon states are defeated, a nuclear war could be triggered...Russia's ex-president to curb aid to Ukraine
https://www.yomiuri.co.jp/world/20230120-OYT1T50149/
I will write tomorrow too.
The following was revised on January 1, 2023.

Part 2. Only two countries, South Korea and the United States, have been able to conclude an extradition treaty with Japan. The reason is that the Japanese government arbitrarily punishes people.
Please see below for "false accusation" of "crime of support for violation of immigration law" in 2010.
Everyone, please have a heart of justice! please help us
In the January 2017 revision of the Immigration Control Law, the "Japanese parliament" said, "I am innocent." "Reason for revision" will be "revised" from "cannot be punished" to "can be punished".
https://www.moj.go.jp/isa/laws/h28_kaisei.html
It is "false accusation". However, the Japanese government has yet to apologize.
See the facts below. The facts stated state the fact of innocence. (Japanese)
http://www.miraico.jp/ICC-crime/2Related%20Documents/%EF%BC%91Indictment.pdf
https://blog.goo.ne.jp/nipponnoasa/e/d28c05d97af7a48394921a2dc1ae8f98
(English)
http://www.miraico.jp/ICC-crime/2Related%20Documents/%EF%BC%91Indictment.pdf
https://blog.goo.ne.jp/nipponnoasa/e/ac718e4f2aab09297bdab896a94bd194


Part 3. Construction of special zones.
The "special zone" "accepts" refugees and immigrants as "temporary immigrant" workers, limiting their residence to the "special zone". Developed countries can use them as low-wage workers for economic growth, and refugees and immigrants can get jobs and live a hopeful human life.
No2: https://world-special-zone.seesaa.net/
No1: https://naganoopinion.blog.jp/

Part 4. Ukraine war.
Zelensky took office on an "election promise" to scrap the Minsk Accords and regain territory through war. But when news of his tax evasion and tax havens came to light, he started a war.
No2: https://ukrainawar.seesaa.net/
No1: https://ukrainian-war.blog.jp/

Part 5. "U.S., Russia, and China" Tripartite Military Alliance/War Show
To create a world without war, we need a "Tripartite Military Alliance"!
No2: https://urc-military.seesaa.net/
No1: https://sangokugunzidoumei.blog.jp//

Part 6. Japan's notorious judicial system and human rights violations
Japan's judicial system: Immigration law violation case False accusation: Nissan Ghosn case False accusation: Abuse at immigration facility: International student/intern student case: Non-interference in domestic affairs: Foreign opinions
No2: https://nipponsihou.seesaa.net/
No1: https://humanrightsopinion.blog.jp/

Part 7. Corona sensor development 
We should develop an "inspection system" that instantly "discovers" "infected persons" like thermography.
https://covid-19-sensor.seesaa.net/

Part 8. North Korea's Abduction and Missile Issues & Taiwan's Defense
https://taiwan-defense.seesaa.net/

Part 9. Promotion of One Coin Union & Hydrogen Vehicles 
https://onecoinunion.seesaa.net/

Part 10. "Nagano" Opinion, Next Generation Nuclear Power: CO2 Free & SDGs: Russia/Ukraine Invasion Issues: Immigration/Refugee Issues: International/U.S. Politics/Taiwan Issues/Unification Church Issues
https://naganoopinion.seesaa.net/


Best regards.

Yasuhiro Nagano



It is published in the following program.
https://toworldmedia.blogspot.com/

If you have any questions, please contact us!
enzai_mirai@yahoo.co.jp