To British Prime Minister Rishi Sunak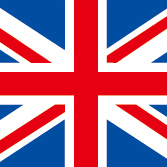 2023-01-31: Dear Sir,
Why do the US and EU countries support Ukraine? Zelensky became president with an "election pledge" to scrap the "Minsk Accords" and reclaim his territories through war. This fact is completely "out".
"In 2014, 2015, we have the Minsk agreements. Areas invaded by pro-Russian forc-es, leave them as they are.
So the OSCE (Organization for Security and Cooperation in Europe) monitors free elections in the region, conducts fair elections, and forms a government. We all agreed with this.
"The 2014 agreement was signed by the `` President of Ukraine '' and the `` Presi-dent of Russia '' and the `` heads of Donetsk and Lugansk ''. However, even if they make "the agreement", "each other" does not keep it.
The following year, "France and Germany" consulted and made a "new plan" based on "the previous year's Minsk Protocol", and "Russia and Ukraine" joined to create the "Headquarters".
An "Annex" has been created to implement the Minsk Protocol. Its annex is signed by representatives of Russia, Ukraine, OSCE, Donetsk and Lugansk.
So everyone agrees on this document. Moreover, it is registered with the United Na-tions and has binding force because it is a treaty. If we discard this, we don't even need the United Nations.
"Ukrainian President Zelensky Claims: He Has 'Changed Conditions', 'Ukrainian Peo-ple Cannot Accept Minsk Agreements'." "The Ukrainian people cannot do this."
Zelensky: The Ukrainian people do not know who signed the Minsk agreements. The former president signed it. You don't have to keep the promises made by the former president to foreign countries.
International opinion: Zelensky's claims are unacceptable in democratic societies.
However, the Ukrainian government refused "any dialogue", saying it "cannot talk" with "those people". This Ukrainian attitude is unacceptable. So it's only natural that there would be a war.
In a democratic society, keeping promises is fundamental. Zelensky says that even treaties registered with the United Nations do not have to be adhered to. The inter-national community cannot function under such circumstances.
Member countries of "NATO" should have democratic politics. The world's liberal citi-zens "disdain" the claims of the United States and its allies.
When it comes to the "Ukraine war", justice is Russia. Ukraine is breaking the rules of democracy.
Countries should stop supplying Ukraine with weapons and educate the Ukrainian people for democracy.
Macron has said he will increase defense spending to 400 billion euros for the seven years from 2024, roughly 1.3 times the previous period, in response to Russia's inva-sion of Ukraine.
Macron said he wanted to "strengthen and modernize" its "equipment". However, France's security cannot be guaranteed with "this small military expenditure." Mac-ron should make an "effort" to create a "war-free society."
Even the United States cannot protect its security with its current military spending. That is because from now on, it will be "nuclear warfare" such as "EMP".
Even if 100% of France's national budget is allocated to military expenses, it will not be possible to protect France from ʻEMP attacks`. The French government "should be smart".
In the era of "nuclear warfare", the three countries of "the United States, Russia and China" should "form" a "trilateral military alliance" and conclude a "mutual security treaty".
Conflicts in the world should be mediated by a "military alliance of three countries". Instead of economic sanctions, the "military alliance of the three countries" should "sanction" violations with "EMS attacks".
In today's world, there is no country that can "rebel" against the "military alliance of three countries." Under the Tripartite Military Alliance, each country does not even need an army. Military spending should be replenished in the budget for "declining birthrate and aging population."
President Macron should make "efforts" to establish a "Tripartite Military Alliance" instead of increasing military spending.
For its "efforts" France (or the EC) should have the honor of becoming an associate member of the "Tripartite Military Alliance".
Part 1. Masaru Sato explains the "Minsk agreement" that holds the key to solving the situation in Ukraine
https://www.joqr.co.jp/qr/article/43039/
French president wants to increase defense spending by about 1.3 times after his invasion of Ukraine
https://www3.nhk.or.jp/news/html/20230121/k10013956141000.html
What is the "Minsk Agreement"?
https://www.huffingtonpost.jp/entry/story_en_62147347e4b03d0c802df732
I will write tomorrow too.
The following was revised on January 1, 2023.

Part 2. Only two countries, South Korea and the United States, have been able to conclude an extradition treaty with Japan. The reason is that the Japanese government arbitrarily punishes people.
Please see below for "false accusation" of "crime of support for violation of immigration law" in 2010.
Everyone, please have a heart of justice! please help us
In the January 2017 revision of the Immigration Control Law, the "Japanese parliament" said, "I am innocent." "Reason for revision" will be "revised" from "cannot be punished" to "can be punished".
https://www.moj.go.jp/isa/laws/h28_kaisei.html
It is "false accusation". However, the Japanese government has yet to apologize.
See the facts below. The facts stated state the fact of innocence. (Japanese)
http://www.miraico.jp/ICC-crime/2Related%20Documents/%EF%BC%91Indictment.pdf
https://blog.goo.ne.jp/nipponnoasa/e/d28c05d97af7a48394921a2dc1ae8f98
(English)
http://www.miraico.jp/ICC-crime/2Related%20Documents/%EF%BC%91Indictment.pdf
https://blog.goo.ne.jp/nipponnoasa/e/ac718e4f2aab09297bdab896a94bd194


Part 3. Construction of special zones.
The "special zone" "accepts" refugees and immigrants as "temporary immigrant" workers, limiting their residence to the "special zone". Developed countries can use them as low-wage workers for economic growth, and refugees and immigrants can get jobs and live a hopeful human life.
No2: https://world-special-zone.seesaa.net/
No1: https://naganoopinion.blog.jp/

Part 4. Ukraine war.
Zelensky took office on an "election promise" to scrap the Minsk Accords and regain territory through war. But when news of his tax evasion and tax havens came to light, he started a war.
No2: https://ukrainawar.seesaa.net/
No1: https://ukrainian-war.blog.jp/

Part 5. "U.S., Russia, and China" Tripartite Military Alliance/War Show
To create a world without war, we need a "Tripartite Military Alliance"!
No2: https://urc-military.seesaa.net/
No1: https://sangokugunzidoumei.blog.jp//

Part 6. Japan's notorious judicial system and human rights violations
Japan's judicial system: Immigration law violation case False accusation: Nissan Ghosn case False accusation: Abuse at immigration facility: International student/intern student case: Non-interference in domestic affairs: Foreign opinions
No2: https://nipponsihou.seesaa.net/
No1: https://humanrightsopinion.blog.jp/

Part 7. Corona sensor development 
We should develop an "inspection system" that instantly "discovers" "infected persons" like thermography.
https://covid-19-sensor.seesaa.net/

Part 8. North Korea's Abduction and Missile Issues & Taiwan's Defense
https://taiwan-defense.seesaa.net/

Part 9. Promotion of One Coin Union & Hydrogen Vehicles 
https://onecoinunion.seesaa.net/

Part 10. "Nagano" Opinion, Next Generation Nuclear Power: CO2 Free & SDGs: Russia/Ukraine Invasion Issues: Immigration/Refugee Issues: International/U.S. Politics/Taiwan Issues/Unification Church Issues
https://naganoopinion.seesaa.net/


Best regards.

Yasuhiro Nagano



It is published in the following program.
https://toworldmedia.blogspot.com/

If you have any questions, please contact us!
enzai_mirai@yahoo.co.jp