To British Prime Minister Rishi Sunak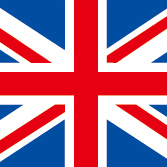 2023-01-30: Dear Sir,
"Freshman, Senator Vance (Republican)" from Ohio wants to know. : Where does the money that our government sent to Ukraine go? What happened to billions of dollars of weapons and tens of billions of dollars.
Citizens of the United States: Not only Americans, but citizens of the world want to know where the money is going to end the war.
Rep. Dan Bishop of North Carolina: 'Americans deserve to know exactly where their money is going' 'Detailed and transparent accounting is a must'
Citizens of the United States: We are remembering America's "nightmare" of the past. America is getting weaker with each war.
Senator Vance told Carlson: Over the past 20 years, the "bipartisan" "foreign policy" consensus in "Washington, DC" has been: "Wrong" about Afghanistan. What was al-so "wrong" about Iraq, Syria and Lebanon.
Senator Vance: And remember, right now, $120 billion of American taxpayer money is at stake.
US Citizens: Why is Biden Sending US Gold to Ukraine? If Zelensky had adhered to the Minsk agreements, there would have been no "Ukrainian War".
Senator Vance: They basically say they trust us in "potential nuclear warfare." My answer is definitely not.
Senator Vance: I don't trust you, Biden, I don't trust your motives, and I certainly don't trust your judgment.
Citizens of the United States: The US government debt topped the statutory ceiling on Jan. 19. America has no money to send to Zelensky.
US Citizens: Why is Biden Sending US "Money" to Ukraine? Zelensky is an enemy of democracy who broke the Minsk agreements. America is a free and democratic na-tion.
In October 2022, the U.S. public debt outstanding exceeded $31 trillion (approxi-mately ¥4,200 trillion), approaching the $31.4 trillion ceiling raised in December 2021.
Private financial institutions and others have pointed out that the US government may default in the summer of 2023. America's bankruptcy is imminent!
The chairman of the Joint Chiefs of Staff Milley, the top U.S. uniformed officer, said on January 20: "It will be extremely difficult to drive out Russian forces militarily from one corner of Ukraine to the other this year."
Citizens of the United States: As long as the United States continues to send 'weap-ons' to Ukraine, the war will never end. America goes bankrupt.
Senior NATO official: Even if Russia is defeated in the Ukraine invasion, "Russia's threat will not disappear".
Citizens of the United States: Will America 'go bankrupt' sooner than Russia will dis-appear?
US "Members of Congress" should stop aid to Ukraine. America will go bankrupt. The US should apologize to Putin for deceiving the "Minsk Accords" and reconcile with Russia.
"Only the United States", one country cannot be the police of the world. The United States should "form" a "triple military alliance" with "the United States, Russia, and China." The "mutual security" of the three countries is the strongest.
Under the "Tripartite Military Alliance", there is no war and a peaceful world. Each country should reduce military spending and increase financial resources for "declin-ing birthrate and aging population." It's a great society.
"Members of Congress in the United States" should now call for the "formation" of the "Tripartite Military Alliance."
Part 1. Freshman Sen. Vance Steps Up with Demand for Full Report on All Ukraine Related Expenditures
https://trendingpoliticsnews.com/freshman-sen-vance-steps-up-with-demand-for-full-report-on-all-ukraine-related-expenditures-wiley/?utm_source=JE99&utm_medium=twitter
U.S. government debt hits ceiling, defaults in mid-year Coordination is difficult for the assembly.
https://www.nikkei.com/article/DGXZQOGN19DMC0Z10C23A1000000/
US debt ceiling problem, fear of default in the summer of 23 private estimate
'It will be difficult to destroy Russia by the end of the year'
https://www.jiji.com/jc/article?k=2023012100221&g=int
``Russian threat persists'' even if Ukraine loses - NATO official
https://www.jiji.com/jc/article?k=2023012000247&g=int
I will write tomorrow too.
The following was revised on January 1, 2023.

Part 2. Only two countries, South Korea and the United States, have been able to conclude an extradition treaty with Japan. The reason is that the Japanese government arbitrarily punishes people.
Please see below for "false accusation" of "crime of support for violation of immigration law" in 2010.
Everyone, please have a heart of justice! please help us
In the January 2017 revision of the Immigration Control Law, the "Japanese parliament" said, "I am innocent." "Reason for revision" will be "revised" from "cannot be punished" to "can be punished".
https://www.moj.go.jp/isa/laws/h28_kaisei.html
It is "false accusation". However, the Japanese government has yet to apologize.
See the facts below. The facts stated state the fact of innocence. (Japanese)
http://www.miraico.jp/ICC-crime/2Related%20Documents/%EF%BC%91Indictment.pdf
https://blog.goo.ne.jp/nipponnoasa/e/d28c05d97af7a48394921a2dc1ae8f98
(English)
http://www.miraico.jp/ICC-crime/2Related%20Documents/%EF%BC%91Indictment.pdf
https://blog.goo.ne.jp/nipponnoasa/e/ac718e4f2aab09297bdab896a94bd194


Part 3. Construction of special zones.
The "special zone" "accepts" refugees and immigrants as "temporary immigrant" workers, limiting their residence to the "special zone". Developed countries can use them as low-wage workers for economic growth, and refugees and immigrants can get jobs and live a hopeful human life.
No2: https://world-special-zone.seesaa.net/
No1: https://naganoopinion.blog.jp/

Part 4. Ukraine war.
Zelensky took office on an "election promise" to scrap the Minsk Accords and regain territory through war. But when news of his tax evasion and tax havens came to light, he started a war.
No2: https://ukrainawar.seesaa.net/
No1: https://ukrainian-war.blog.jp/

Part 5. "U.S., Russia, and China" Tripartite Military Alliance/War Show
To create a world without war, we need a "Tripartite Military Alliance"!
No2: https://urc-military.seesaa.net/
No1: https://sangokugunzidoumei.blog.jp//

Part 6. Japan's notorious judicial system and human rights violations
Japan's judicial system: Immigration law violation case False accusation: Nissan Ghosn case False accusation: Abuse at immigration facility: International student/intern student case: Non-interference in domestic affairs: Foreign opinions
No2: https://nipponsihou.seesaa.net/
No1: https://humanrightsopinion.blog.jp/

Part 7. Corona sensor development 
We should develop an "inspection system" that instantly "discovers" "infected persons" like thermography.
https://covid-19-sensor.seesaa.net/

Part 8. North Korea's Abduction and Missile Issues & Taiwan's Defense
https://taiwan-defense.seesaa.net/

Part 9. Promotion of One Coin Union & Hydrogen Vehicles 
https://onecoinunion.seesaa.net/

Part 10. "Nagano" Opinion, Next Generation Nuclear Power: CO2 Free & SDGs: Russia/Ukraine Invasion Issues: Immigration/Refugee Issues: International/U.S. Politics/Taiwan Issues/Unification Church Issues
https://naganoopinion.seesaa.net/


Best regards.

Yasuhiro Nagano



It is published in the following program.
https://toworldmedia.blogspot.com/

If you have any questions, please contact us!
enzai_mirai@yahoo.co.jp