To British Prime Minister Boris Johnson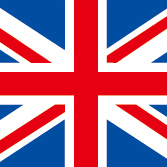 2021-09-09: Dear Sir
Was this the aim! We now know why China is so obsessed with "slave labor"
in the Xinjiang Uygur Autonomous Region.
It is said that "1 billion ton class oil fields" have been found one after another in China.
However, even this is still "China clinging to Japan's Senkaku Islands." what! "China is greedy!"
At the end of July 2021, US President Biden sued "By American" in his speech.
However, the Americans said, "I'm blowing the whistle,
but I'm not dancing." The United States still relies on supply from China.
If we go on like this, the United States will go bankrupt! Americans will be slaves to China.
Did President Biden not learn at school? !!
China has a lot of "things to sell" in the United States "!
But there is nothing to buy from the United States!"
The United States accounted for about 7% of China's total imports in 2020.
China's share of total US imports is about 20%.
As far as the field of electrical equipment such as electronic parts,
which is the focus of security such as semiconductors, is concerned,
the import ratio to China is 33%.
President Biden has declared that he will defeat Mr. Trump and become the president
who unites the American people, but the reality seems to be difficult.
Biden's second son says China is "grabbing" a number of weaknesses.
I hope "Mr. Hunter" hasn't influenced "President Biden".
On August 27, the Director of National Intelligence
of the United States (ODNI) released a report on the origin of the new coronavirus,
which President Biden had ordered to investigate,
saying he did not have sufficient evidence to support these hypotheses.
Sent off the conclusion. I
s it the influence of "Mr. Hunter"? This made the Biden administration even more painful!
Part 1 According to China's state-owned central television and other sources,
the state-owned oil company announced on August 25 that it had discovered new oil
and gas fields in the Xinjiang Uygur Autonomous Region.
From the experimentally dug site,
865 tons of crude oil and 590,000 cubic meters of natural gas were produced per day,
which means that the total reserves amount to 1 billion tons.
Another state-owned oil company will also be on the 25th ...
https://www.youtube.com/watch?v=ZAYXAETONRo
Whereabouts of the US-China trade conflict "2nd round"
https://www.dir.co.jp/report/column/20210810_010706.html
Biden's second son, China, has "grabbed" a number of weaknesses. Mr. Hunter's too black rumors
https://news.goo.ne.jp/article/mag2/world/mag2-477549.html
In May, Mr. Biden instructed intelligence agencies to report the findings within 90 days,
with a deadline of August 24.
The report was released to the public after removing confidential information.
https://www.sankei.com/article/20210828-UVZEIWVDJNPVJLDZE2VLRXWOWE/
I will write tomorrow, too.
The amendment of the Immigration Control Act in January 2017 states
that "I am not guilty" as the reason for the amendment.
Reason: Amend from "cannot be punished" to "can be punished".
It is a false charge. However, the Japanese government has not yet apologized.
See below for the indictment. (Japanese)
https://blog.goo.ne.jp/nipponnoasa/e/c9639cd8d9ab6f7d734bdbb61511a31e
See below for the indictment. (English translation)
http://www.miraico.jp/ICC-crime/2Related%20Documents/%EF%BC%91Indictment.pdf
Part 2 Please see the following for the "false charges" of "crimes of support
for immigration law violations" in 2010
Japanese.
https://blog.goo.ne.jp/nipponnoasa/e/d28c05d97af7a48394921a2dc1ae8f98
English.
https://blog.goo.ne.jp/nipponnoasa/e/ac718e4f2aab09297bdab896a94bd194
Very truly yours.
Yasuhiro Nagano
PS:
Economic activity should be "returned to normal" even under the "new corona"!
Will I continue to receive the corona vaccine two or three times a year? Crazy!
"SARS virus" has disappeared by "quarantine and treatment" of infected people.
"PCR test" takes time.
We should develop an "inspection system" that instantly "identifies" the "infected person" like thermography.
In certain places tested, "non-infected persons" can return to "normal life" without masks!
It should be developed jointly by each country within a year. The "nation of freedom and democracy" should be revived!
See daily posts for details. Or contact us!
"China, Japan, South Korea, America" are "non-human rights allies"! crazy!
"Michael Taylor," arrested by the Japanese government, said he was "abandoned" by the United States!
"Michael Taylor" is the "American hero"
who rescued the innocent "Carlos Ghosn" from Japan! Americans should "rescue" "Michael Taylor"!
In order to "rescue" "Mr. Michael Taylor", we should carry out a "boycotts of Japanese products"!
And in order to regain the human rights of the victims of the "immigration law case",
we should carry out a "boycotts of Japanese products" around the world!
Yasuhiro Nagano
For uncertainties, please contact us!
nagano@miraico.jp