To British Prime Minister Boris Johnson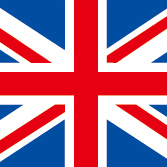 2021-09-07: Dear Sir
The US military has killed two executives of the "Islamic State" regional organization
in an "unmanned aerial vehicle attack."
It is said to be retaliation for the suicide bombing of "Islamic State".
Democracy is about catching criminals, making trials and punishing them!
The United States has become a "dictatorship" like "China."
I wrote yesterday that the incident was due to the 9/11 terrorist attacks.
The "9.11 incident" is due to the "Palestinian problem."
The causal relationship is too complicated.
I think that not only religious issues but also "economic disparities"
and "human rights disparities" are causing terrorism.
Americans should be "more calm".
It has been 10 years since May 2, 2021,
when Osama bin Laden, the leader of the international terrorist organization Al Qaeda,
who masterminded the terrorist attacks on the United States in 2001,
was killed. He was murdered by US special forces in Pakistan, where he was hiding.
To me as a Japanese,
the United States and Islamic extremists seem to be
in an endless loop of the "Palestinian issue" and the "9.11 incident."
Islamic extremists have nothing to lose.
Same as "Kamikaze Special Attack Corps"! Americans
and Islams should look for a way of "coexistence"!
America is crazy.
The United States has "thrown out" the basic rule of democracy,
"government under the law."
"I" claimed that "Carlos Ghosn" was "not guilty" in the "Nissan Motor Incident".
The UN Human Rights Council also acquitted it as "arbitrary."
Ghosn is not guilty of "legal theory",
just as "the University of Tokyo professor" "spoken" as a "witness."
Michael Taylor and his son Peter, who rescued the "innocent" "Mr. Ghosn" from Japan,
are not guilty. Americans should denounce the Biden administration.
Under international law, they are "presumed innocent."
Two executives of the "Islamic State" regional organization have the "right to a trial".
We should "find" the truth in court.
President Biden still says "kill them."
"Liberal Americans! Stop President Biden. Stop him from doing any more" murders "!
Part 1 U.S. military drone attack kills two executives of "Islamic State" regional organization.
US troops have revealed that an unmanned aircraft attack
on August 27 killed two executives of a regional organization
in the "Islamic State" allegedly involved in a suicide bombing at Kabul Airport.
In a statement, President Biden said he would continue the attack,
saying "this is not the last time" and
that he received a report that "terrorism is likely to occur between the next 24 and 36 hours."
https://www.youtube.com/watch?v=X-37mSMrK1A
Ten years after the murder of bin Laden, the threat of terrorism still remains ...
https://www3.nhk.or.jp/news/html/20210502/k10013008971000.html#:~:text=2001%E5%B9%B4%E3%81%AE%E3%82%A2%E3%83%A1,%E6%97%A5%E3%81%A710%E5%B9%B4%E3%81%A7%E3%81%99%E3%80%82
I will write tomorrow, too.
The amendment of the Immigration Control Act in January 2017 states
that "I am not guilty" as the reason for the amendment.
Reason: Amend from "cannot be punished" to "can be punished".
It is a false charge. However, the Japanese government has not yet apologized.
See below for the indictment. (Japanese)
https://blog.goo.ne.jp/nipponnoasa/e/c9639cd8d9ab6f7d734bdbb61511a31e
See below for the indictment. (English translation)
http://www.miraico.jp/ICC-crime/2Related%20Documents/%EF%BC%91Indictment.pdf
Part 2 Please see the following for the "false charges" of "crimes of support
for immigration law violations" in 2010
Japanese.
https://blog.goo.ne.jp/nipponnoasa/e/d28c05d97af7a48394921a2dc1ae8f98
English.
https://blog.goo.ne.jp/nipponnoasa/e/ac718e4f2aab09297bdab896a94bd194
Very truly yours.
Yasuhiro Nagano
PS:
Economic activity should be "returned to normal" even under the "new corona"!
Will I continue to receive the corona vaccine two or three times a year? Crazy!
"SARS virus" has disappeared by "quarantine and treatment" of infected people.
"PCR test" takes time.
We should develop an "inspection system" that instantly "identifies" the "infected person" like thermography.
In certain places tested, "non-infected persons" can return to "normal life" without masks!
It should be developed jointly by each country within a year. The "nation of freedom and democracy" should be revived!
See daily posts for details. Or contact us!
"China, Japan, South Korea, America" are "non-human rights allies"! crazy!
"Michael Taylor," arrested by the Japanese government, said he was "abandoned" by the United States!
"Michael Taylor" is the "American hero"
who rescued the innocent "Carlos Ghosn" from Japan! Americans should "rescue" "Michael Taylor"!
In order to "rescue" "Mr. Michael Taylor", we should carry out a "boycotts of Japanese products"!
And in order to regain the human rights of the victims of the "immigration law case",
we should carry out a "boycotts of Japanese products" around the world!
Yasuhiro Nagano
For uncertainties, please contact us!
nagano@miraico.jp