To British Prime Minister Boris Johnson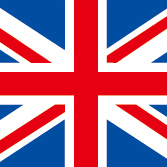 2021-07-29: Dear Sir
The Biden administration is out of the ordinary.
The low vaccination rate is "passed on" to the "responsibility" of "social media"!
America is a free country!
The Biden administration is not responsible for any "side effects" or "deaths" after vaccination!
You are free to not vaccinate!
"Vaccination" is a personal choice, just as America is a "gun society"!
The Biden administration just wants to bring "economic activity" back to what it was before Corona!
As a politician, it's "natural"!
However, even if "vaccine" is "inoculated", "side effects and death" occur.
Some citizens are "infected".
Citizens are getting information from "social media"
because the Biden administration does not disclose details.
If the Biden administration calls "information
that is detrimental to the administration" "disinformation."
We should build a system that actively collects and publishes side effect and death information.
In other words, all information
that is more accurate than the originator of disinformation should be disclosed.
Ministry of Health, Labor and Welfare data: In Japan,
the corona vaccine has been inoculated by 24 million people and there are 355 deaths.
The 2018 influenza vaccine has been given to 52 million people and killed 3 people.
Furthermore, there is "not yet" a guarantee for "citizens who died in Corona".
In other words, the government does not recognize causality.
Perhaps decades of "trial time" are needed. Can you believe in the corona vaccine?
The governments of each country have expanded the "target"
of "permit" of "use" of "Vaccine of Physer" to allow him to be 12 to 15 years old.
Many citizens are wondering. With over-the-counter "cold medicines",
the "amount to inoculate" differs depending on the age.
Why are the vaccines the same amount for adults and children?
Pfizer's vaccine does not take into account the physical disparity between Japanese
and Westerners, and the dose in Europe and the United States is administered as is.
Western studies have reported that increasing vaccine doses increase side reactions.
Governments of each country should give a polite explanation to the people!
Since there is no official and polite information, we collect information on "SNS".
Governments of each country should work seriously!
Part 1 Rice mutant virus infection spread 43% increase per day
from the previous week! July 16, 2021
The US government is wary of the spread of false information about the new coronavirus
and vaccines as a threat to the spread of the infection.
https://www3.nhk.or.jp/news/html/20210716/k10013141881000.html
Expanded coverage of EU authorities Pfizer's vaccine license!
12 to 15 years old is also possible!
EU drug regulators have announced that they will expand the scope of licenses
for the new coronavirus vaccine developed by major pharmaceutical companies such as Pfizer,
and will allow it to be used by children aged 12 to 15 years.
The Ministry of Health,
Labor and Welfare of Japan has decided to add 12 to 15 years old to the age
that can be inoculated, and the United States also allows emergency use for children of this age.
https://www3.nhk.or.jp/news/html/20210529/k10013057501000.html
Over 350 people died after vaccination! What are the risk factors in the "death list"?
The "mortality rate" is about 250 times that of the influenza vaccine.
Some doctors recommend vaccination because the benefits outweigh the risks,
but you should understand the risks such as age, gender,
and the presence or absence of underlying illness,
and compare them with the benefits of vaccination before making a decision!
https://news.yahoo.co.jp/articles/8e4b96a48dc13bcbd0bddde94bee5626e130ab90?page=1
I will write tomorrow, too.
The amendment of the Immigration Control Act in January 2017 states
that "I am not guilty" as the reason for the amendment.
Reason: Amend from "cannot be punished" to "can be punished".
It is a false charge. However, the Japanese government has not yet apologized.
See below for the indictment. (Japanese)
https://blog.goo.ne.jp/nipponnoasa/e/c9639cd8d9ab6f7d734bdbb61511a31e
See below for the indictment. (English translation)
http://www.miraico.jp/ICC-crime/2Related%20Documents/%EF%BC%91Indictment.pdf
Part 2 Please see the following for the "false charges"
of "crimes of support for immigration law violations" in 2010
Japanese.
https://blog.goo.ne.jp/nipponnoasa/e/d28c05d97af7a48394921a2dc1ae8f98
English language.
https://blog.goo.ne.jp/nipponnoasa/e/ac718e4f2aab09297bdab896a94bd194
Best regards.
Yasuhiro Nagano
PS:
Economic activity should be "returned" to normal even under the "new corona"!
Will I continue to receive the corona vaccine two or three times a year? Crazy!
We should develop a "tester" that instantly "finds" a "positive" like thermography.
In certain places tested, negatives can return to "normal life without a mask"!
Please see the previous report for details.
Submitted additional material to the United Nations Human Rights Council (ohchr).
Please request by email enzai_mirai@yahoo.co.jp
Yasuhiro Nagano
It is open to the program below.
https://toworldmedia.blogspot.jp/
http://oyazimirai.hatenadiary.jp/
http://oyazimirai.hatenablog.com/
http://britishprimeminister.seesaa.net/
Help me.
Please contact us if you have any questions.
enzai_mirai@yahoo.co.jp