To British Prime Minister Boris Johnson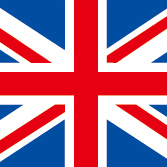 2021-07-23: Dear Sir
I have been "continuing to appeal" for "policies"
that provide "pre-pandamic" life to "non-infected citizens" of the "new coronavirus."
You should stop treating "non-infected persons" the same as "infected persons".
It is possible to identify "non-infected persons" by thoroughly conducting "PCR tests".
However, the "new coronavirus" is constantly "mutated" and infected.
In other words, a "PCR test" is required in real time.
But that is not possible. Since last year,
we have been proposing the development of a "virus detector" that can instantly identify an infection.
Vaccines are becoming more widespread in Western countries,
and the number of infected people is decreasing,
but the "new coronavirus" is not extinct because of the "mutant virus".
As long as there is a "mutant virus" on the earth, the "mutant virus" will surely "progress".
"Vaccine makers" are still developing vaccines for "mutant viruses".
I think the third vaccination will start at the end of the year.
The "SARS virus" that occurred in China became extinct eight months after the outbreak.
The reason for extinction is not "vaccine".
The method of extinction is to find and quarantine "infected persons".
It was the basic way to do "treatment".
The "New Corona Will" has become a global "pandamic".
Therefore, it is impossible to find an infected person by "PCR test".
We should develop a "virus detector" system that instantly detects "infected persons".
In Germany, a system has been developed in which the "presence or absence"
of an infection can be determined by photographing the "eye" with a "smartphone"
and sending it to a server.
However, waiting a few minutes is not practical.
It is not practical unless it is instantaneous to inspect passengers in restaurants and "stations".
It has been more than a year and a half since the "new corona" occurred.
I think we have "collected" a lot of data that represent the symptoms of "new corona" infected people.
"Sensors that detect various data emitted from infected people"
"Checking" the "Network symptom data".
Furthermore, the judgment is made using the "AI" technology.
In this way, it is possible to develop a "virus detector".
Countries should "inject" taxes into "virus detector development" as well as "vaccine development".
Part 1 Pfizer to apply for permission for third vaccination
[July 9th AFP] Pfizer, a major US pharmaceutical company,
and BioNTech, a German pharmaceutical venture,
told the US Food and Drug Administration (FDA) on the 8th
about the third inoculation of the new coronavirus vaccine jointly developed.
Announced that it will apply for approval.
https://www.afpbb.com/articles/-/3355769
The world's first smartphone-based new coronavirus infection test has been developed in Germany
All you have to do is open the app, take a picture of your eyes, and send the data.
After a few minutes, the test results will be returned to your smartphone.
In addition to positive or negative results,
it also informs you of blood pressure, pulse and body temperature.
This test result is saved in the wallet of your smartphone
in the form of a QR code, so you can present it whenever you need it.
https://news.yahoo.co.jp/articles/80c042837c46738014d0ddcaa170f42bb32456b5
[Details] Rapid spread of mutant virus infection "Rapidly aggravated"
https://www3.nhk.or.jp/news/html/20210414/k10012973461000.html
I will write tomorrow, too.
The amendment of the Immigration Control Act in January 2017 states
that "I am not guilty" as the reason for the amendment.
Reason: Amend from "cannot be punished" to "can be punished".
It is a false charge. However, the Japanese government has not yet apologized.
See below for the indictment. (Japanese)
https://blog.goo.ne.jp/nipponnoasa/e/c9639cd8d9ab6f7d734bdbb61511a31e
See below for the indictment. (English translation)
http://www.miraico.jp/ICC-crime/2Related%20Documents/%EF%BC%91Indictment.pdf
Part 2 Please see the following for the "false charges" of "crimes of support
for immigration law violations" in 2010
Japanese.
https://blog.goo.ne.jp/nipponnoasa/e/d28c05d97af7a48394921a2dc1ae8f98
English language.
https://blog.goo.ne.jp/nipponnoasa/e/ac718e4f2aab09297bdab896a94bd194
Best regards.
Yasuhiro Nagano
PS:
Economic activity should be "returned" to normal even under the "new corona"!
Will I continue to receive the corona vaccine two or three times a year? Crazy!
We should develop a "tester" that instantly "finds" a "positive" like thermography.
In certain places tested, negatives can return to "normal life without a mask"!
Please see the previous report for details.
Submitted additional material to the United Nations Human Rights Council (ohchr).
Please request by email enzai_mirai@yahoo.co.jp
Yasuhiro Nagano
It is open to the program below.
https://toworldmedia.blogspot.jp/
http://oyazimirai.hatenadiary.jp/
http://oyazimirai.hatenablog.com/
http://britishprimeminister.seesaa.net/
Help me.
Please contact us if you have any questions.
enzai_mirai@yahoo.co.jp