To British Prime Minister Boris Johnson
2021-07-09: Dear Sir
What does the United States want to do? US special envoy Sung Kim,
who is in charge of North Korea,
expressed his hope for a "positive answer" from North Korea,
saying that he was ready to meet with the North Korean side "anytime,
anywhere without conditions."
However, North Korean Foreign Minister Ri Son-gwon said,
"We are not considering any possibility of contact with the United States,
let alone contacting it with no" benefit "and spending precious time. That's it! ".
"We" have the same idea!
The Biden administration is not serious about interacting with North Korea.
Perhaps allies other than Japan have the same idea.
The think tank, "38 North," "analyzed" the statement.
The series of discourses is cautious and does not point "no" to the dialogue itself.
North Korea analyzes that it has "intention to deal
with" the "lukewarm" reaction to Mr. Kim Jong Un of the Biden administration!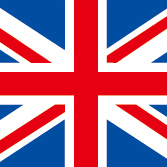 The Biden administration is wrong in its "window of dialogue"
with North Korea. South Korea (South Korea) is a lower country
than North Korea. You should know Confucian culture!
And since Japan deceived North Korea and returned the "abduction victims" to Japan,
North Korea does not deal with the Japanese government.
Japan, which deceives the nation, is a third-class country!
If the Biden administration wants to talk to North Korea,
it should ask major countries that have diplomatic relations with North Korea to mediate.
Looking at (G7), there are four countries: the United Kingdom, Germany, Italy, and Canada.
If the prestigious countries "UK, Germany,
Italy, Canada" act as "intermediaries," North Korea will "listen."
North Korea will not respond if the United States demands each abandonment
of North Korea as a condition for lifting economic sanctions.
Why does the United States recognize the "nuclear possession" of India,
Pakistan and Israel? The United States should also allow North Korea to possess nuclear weapons.
I don't think the "double standard" of the United States can be understood
by the international community.
The "best" is that all countries should abandon their "nuclear weapons".
The Government of Japan should "request" "four countries" to investigate "non-returnees of Japanese abduction".
You should ask "Megumi Yokota" to "appraise the ashes".
First of all, the Japanese government should apologize for deceiving North Korea.
Part 1 North Korean Foreign Minister dismisses as "wasting time" without thinking about contact
with the United States
On the 22nd, Kim Jong-un, the deputy director of the Workers' Party of Korea's sister,
Kim Yo-jong, announced that expectations for dialogue
in the United States would only bring greater disappointment.
https://jp.reuters.com/article/northkorea-usa-idJPKCN2DZ20Y
Talks with South Korean Foreign Minister, US Secretary of State Confirmed cooperation on North Korean policy
https://www3.nhk.or.jp/news/html/20210504/k10013011801000.html
North Korea has diplomatic relations with 163 countries. We have embassies in 47 countries.
https://www.nikkei.com/article/DGXMZO31148630Q8A530C1000000/
A complete list of countries that have diplomatic relations with North Korea,
countries that do not have diplomatic relations, and countries with embassies (in alphabetical order)
https://asean-info.net/jijilog/17022201-north-korea-diplomatic-relations/
A genius who tricked North Korea, (former Prime Minister) Koizumi's diplomatic power
[Written by Fuji TV commentator Fumio Hirai]
https://www.fnn.jp/articles/-/8362
Megumi Yokota's remains confessed to the scientific journal "Nature" by the doctor in charge of Teikyo University
"This is my first cremation appraisal, I haven't determined it to be fake."
http://www.kit.hi-ho.ne.jp/msatou/05-02/050226izu-nature.htm
I will write tomorrow, too.
The amendment of the Immigration Control Act in January 2017 states
that "I am not guilty" as the reason for the amendment.
Reason: Amend from "cannot be punished" to "can be punished".
It is a false charge. However, the Japanese government has not yet apologized.
See below for the indictment. (Japanese)
https://blog.goo.ne.jp/nipponnoasa/e/c9639cd8d9ab6f7d734bdbb61511a31e
See below for the indictment. (English translation)
http://www.miraico.jp/ICC-crime/2Related%20Documents/%EF%BC%91Indictment.pdf
Part 2 Please see the following for the "false charges" of "crimes of support
for immigration law violations" in 2010
Japanese.
https://blog.goo.ne.jp/nipponnoasa/e/d28c05d97af7a48394921a2dc1ae8f98
English language.
https://blog.goo.ne.jp/nipponnoasa/e/ac718e4f2aab09297bdab896a94bd194
Best regards.
Yasuhiro Nagano
PS:
Economic activity should be "returned" to normal even under the "new corona"!
Will I continue to receive the corona vaccine two or three times a year? Crazy!
We should develop a "tester" that instantly "finds" a "positive" like thermography.
In certain places tested, negatives can return to "normal life without a mask"!
Please see the previous report for details.
Submitted additional material to the United Nations Human Rights Council (ohchr).
Please request by email enzai_mirai@yahoo.co.jp
Yasuhiro Nagano
It is open to the program below.
https://toworldmedia.blogspot.jp/
http://oyazimirai.hatenadiary.jp/
http://oyazimirai.hatenablog.com/
http://britishprimeminister.seesaa.net/
Help me.
Please contact us if you have any questions.
enzai_mirai@yahoo.co.jp