To British Prime Minister Rishi Sunak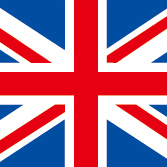 2023-11-02:Dear sir,
Rather than war, the United States and Russia should engage in a ``competition'' to ``conquer the Arctic Ocean.'' Uncharted waters are suited to ``competition'' rather than war.
Among the world's "great oceans" known as the "seven seas," there is one that hu-mans have yet to conquer. That is the Arctic Ocean. Rather than investing in Ukraine, both countries should invest in the Arctic Ocean.
The "Arctic War" begins. Russia seems to be leading the way. The Arctic Ocean is more important to the United States than Ukraine or Palestine.
Russia's Deputy Prime Minister Novak said on October 19 that Russia wants to ex-pand trade with China via the Northern Sea Route (NSR) and become the largest supplier of liquefied natural gas (LNG).
It is admirable that Russia does not forget about the economy. Russia will become a "much larger" nation if it acquires the "Arctic Ocean."
The NSR stretches east from Murmansk near the Norwegian border to the Bering Strait near Alaska. Russia should coexist with the United States in the Arctic Ocean.
According to Novak, Russia is the fourth largest supplier of LNG to China. Is it al-ready in 4th place?
Mr. Novak said in his speech that Russia competes with "Qatar, the United States, and Australia" in the global LNG market, and that Russia has the potential to be-come a major and reliable supplier of "LNG to China." .
The Northern Sea Route is the shortest route between East Asia and Europe, and has until now been used only during the short summer months.
Sea ice is shrinking year by year due to global warming, and if it becomes available year-round, it has the potential to reshape the world's logistics networks. The Arctic Circle is also rich in natural resources.
As the creation of international rules for peaceful use is in full swing, the United States, China, and Russia have begun to engage in negotiations over control. This is no time for the US and Russia to be at war.
Alternative shipping routes emerging due to global warming: The Northern Sea Route is a route that connects the Arctic Ocean from east to west.
However, due to global warming in recent years, sea ice has decreased, and new routes have emerged to replace existing routes. Russia, a coastal country, is pro-ceeding with development at a rapid pace.
On Russia's Kamchatka Peninsula, Mitsui O.S.K. Lines and Russia's Novatek are build-ing FSUs (floating LNG storage facilities). It is a base for transporting LNG mined in the Arctic Circle using icebreakers and transferring it to conventional LNG carriers.
The stranding of a container ship in the Suez Canal shut down a key link between Europe and Asia for six days, and more than 400 ships were temporarily stuck. The Northern Sea Route (NSR) is an important alternative route.
The importance of the Northern Sea Route is rapidly increasing. Once you realize the importance, fighting a war in Ukraine is a waste of time.
The stranding of a container ship in Egypt's Suez Canal in March highlighted the risks of a highly concentrated transport network, and Russia, which saw the disruption as a commercial opportunity, is appealing to the world.
China has also extended its tentacles, positioning it as the ``Ice Silk Road,'' and the United States is becoming increasingly wary of the expanding influence of China and Russia. The battle between the major powers over the international distribution network moving north is likely to become even more intense.
The war in Ukraine and the war in Palestine are of "little value." Rather than such a war, we should ``take'' the Arctic Ocean. The fierce ``Arctic War'' between the United States, Russia, and China is ``fascinating.''
Part 1. Citations/reference materials
Russia aims to expand LNG sales to China via the Northern Sea Route - Deputy Prime Minister Novak
https://jp.reuters.com/world/security/P7YJTII2GFLE3PD6FMH7YIXFUI-2023-10-20/
Explanation by rotating the globe: The world's main artery will change with the Northern Sea Route
https://vdata.nikkei.com/newsgraphics/northern-sea-route/#:
I'll write tomorrow too.
"Part 2 (Japan's Abnormal Human Rights Violations)" was revised on February 27, 2023.
Part 2. Japan is a "state of abnormal human rights violations". "Everyone" of the "international community", please help!
First of all, please read "false accusation" in the 2010 "Crime of Supporting Violation of Immigration Law".
Reason for punishment:
A Chinese national obtained a "residence status" by submitting a "false employment contract." And they committed immigration law violations (activities outside of their qualifications).
Because "we" provided "false employment contract documents" to the Chinese, the Chinese were able to obtain "residence status."
The Chinese were able to "live" in Japan because they obtained a "status of residence".
Because the Chinese were able to "live" in Japan, they were able to "work illegally."
Therefore, ``we'' who ``provided'' the Chinese with ``false employment contract documents'' were punished as ``helping'' the Chinese ``activities outside the scope of their status of residence''.
This is an arbitrary "error of applicable law". This is out of the "logic of the law".
My claim:
"1" The Immigration Control Act stipulates that the Minister of Justice will take an "administrative disposition" (Immigration Control Act: Cancellation of the status of residence) for the act of submitting false documents and obtaining a status of residence. You are now "finished". "Aiding" an act of innocence is innocence.
A Chinese national who has engaged in "2" (activities outside the qualification) is not guilty. The reason is that the "person who hired them" has not been punished for "promoting illegal employment" under the Immigration Control Act. Therefore, by "equality under the law", the Chinese are innocent.
The revision of the Immigration Control Law in December 2016 made it possible to punish the act of "providing" "false employment contract documents".
Implemented from January 2017. According to Article 39 of the Constitution, it is not possible to "retroactively" to the "past" and "punish".
https://www.moj.go.jp/isa/laws/h28_kaisei.html
See "Indictment." The stated facts "state" the "fact" of "not guilty." (Japanese English)
http://www.miraico.jp/ICC-crime/2Related%20Documents/%EF%BC%91Indictment.pdf
"My Appeal" (Japanese)
https://blog.goo.ne.jp/nipponnoasa/e/d28c05d97af7a48394921a2dc1ae8f98
"My Appeal" (English)
https://blog.goo.ne.jp/nipponnoasa/e/ac718e4f2aab09297bdab896a94bd194
"Chinese, Korean, Filipino, American, etc." There are more than tens of thousands, hundreds of thousands of victims all over the world. An unusual number of people.
Prosecutors' "(deprivation) of liberty" is "arbitrary." They are "disobeying the law" and "selfish". They have no "(logical) (necessity)". The prosecution is "punishing" "as they wish".
In 2010, "me and the Chinese" in the immigration violation case, and in 2013, Philippine Embassy staff and diplomats were also punished for the same reason.
"I" argued "not guilty", explaining with "logic of the law".
Police and prosecutors then said, "(You) should admit (your crime) in general terms."
Japan is the only country that punishes in general terms! .
The judge stated "Causal relationship" with crazy "logic". When I "see" (text of the judgment), I "laugh out loud."
This case is an error of arbitrary application of law by police officers, prosecutors and judges. The charges are "abuse of authority of a special public official" and "crimes of false complaints." The prosecution "killed" the "accusation letter" and "accusation letter" by "ex officio." Therefore, the statute of limitations has been suspended.
I am "appealing" two things.
1: The foreigner performed "illegal labor" other than "status of residence". But foreigners are innocent because of "equality under the law".
2: The prosecution "applied" "Articles 60 and 62 of the Penal Code" to Article 70 of the Immigration Control Act on the grounds of "support for Article 22-4-4 of the Immigration Act". However, it is "error of applicable law". (as above).
Koreans make demands on Japan over the "solved" "comfort women and forced laborers" issue, but should support "tens of thousands of Korean victims" who have been punished for "violating immigration laws." .
The Japanese government is hiding Japan's human rights violations by making up such things as "human rights violations against Uyghurs in China."
"I" am demanding "restoration of honor" and "compensation" for myself, the Chinese, and the Philippine Embassy officials.
Everyone in the world! ! Victims should report to their respective governments. The governments of each country have an obligation to demand the Japanese government to restore the honor of their own citizens and compensate them.
Part 3. Construction of special zones.
The "special zone" "accepts" refugees and immigrants as "temporary immigrant" workers, limiting their residence to the "special zone". Developed countries can use them as low-wage workers for economic growth, and refugees and immigrants can get jobs and live a hopeful human life.
No2:
https://world-special-zone.seesaa.net/
No1:
https://naganoopinion.blog.jp/
Part 4. Ukraine war.
Zelensky took office on an "election promise" to scrap the Minsk Accords and regain territory through war. But when news of his tax evasion and tax havens came to light, he started a war.
No2:
https://ukrainawar.seesaa.net/
No1:
https://ukrainian-war.blog.jp/
Part 5. "U.S., Russia, and China" Tripartite Military Alliance/War Show
To create a world without war, we need a "Tripartite Military Alliance"!
No2:
https://urc-military.seesaa.net/
No1:
https://sangokugunzidoumei.blog.jp//
Part 6. Japan's notorious judicial system and human rights violations
Japan's judicial system: Immigration law violation case False accusation: Nissan Ghosn case False accusation: Abuse at immigration facility: International student/intern student case: Non-interference in domestic affairs: Foreign opinions
No2:
https://nipponsihou.seesaa.net/
No1:
https://humanrightsopinion.blog.jp/
Part 7. Corona sensor development 
We should develop an "inspection system" that instantly "discovers" "infected persons" like thermography.
https://covid-19-sensor.seesaa.net/
Part 8. North Korea's Abduction and Missile Issues & Taiwan's Defense
https://taiwan-defense.seesaa.net/
Part 9. Promotion of One Coin Union & Hydrogen Vehicles 
https://onecoinunion.seesaa.net/
Part 10. "Nagano" Opinion, Next Generation Nuclear Power: CO2 Free & SDGs: Russia/Ukraine Invasion Issues: Immigration/Refugee Issues: International/U.S. Politics/Taiwan Issues/Unification Church Issues
https://naganoopinion.seesaa.net/
Best regards.
Yasuhiro Nagano
It is published in the following program.
https://toworldmedia.blogspot.com/
If you have any questions, please contact us!
enzai_mirai@yahoo.co.jp